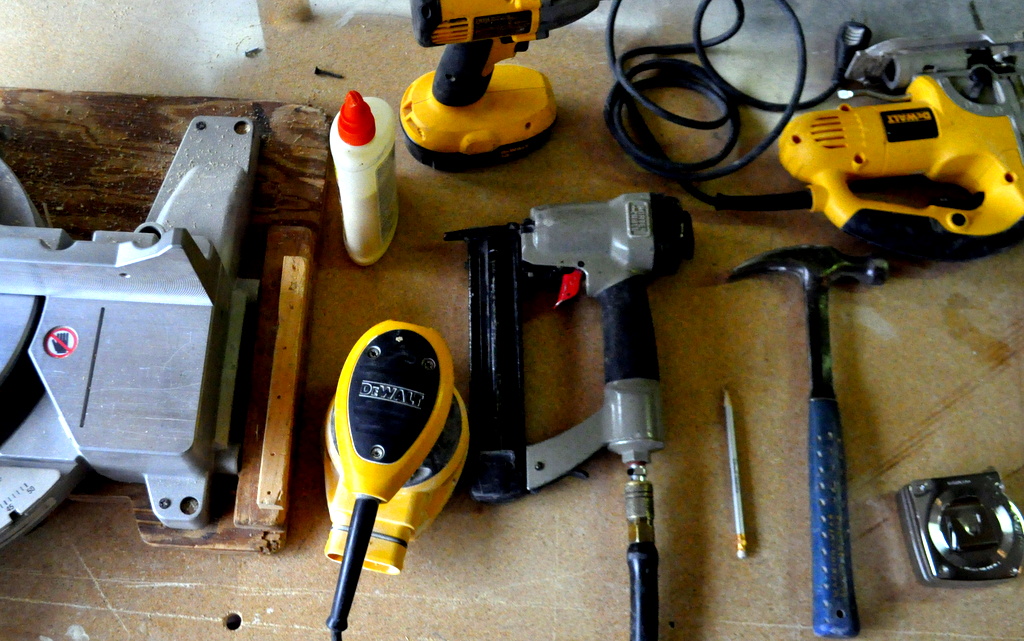 The Team
We are a Dad & Daughter team, creating functional and beautiful pieces together. By combining our strengths, we're able to offer a high quality and stylish product that we hope you'll love for years to come.
History
Love it Up Decor started in early 2013, with the idea that any décor can be beautiful and inviting if you just "Love it Up" a little. I had spent 11 years in the corporate world, and a couple of years home tending to twins, and when it was time to re-join the working world, I wanted to feel more connected with my work and my customers.
I had a few ideas for functional, stylish pieces that I just couldn't find in the market, so I went to Dad. He is a finish carpenter by trade, with 35+ years in building cabinets, custom furniture, crown molding, and more in the Edmond, OK area. In true Dad fashion, when I told him what I was dreaming up, he jumped right in.
So, he builds the trays and ottomans in Oklahoma, and I finish them in Texas. The pieces we create are both beautiful and functional, and will be around for years to come. We hope you enjoy browsing through our offerings and would love to help you with your decor.